Betfair's Octopus break down is the PR winner this week
Good & Bad PR
4 minute read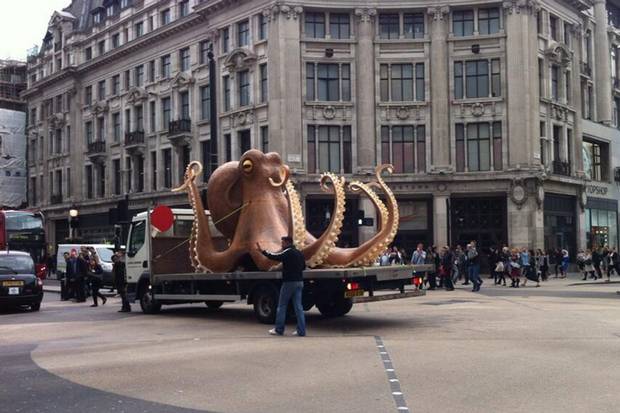 Good PR

Octopus legs it

Betfair has had to apologise after its latest PR stunt brought traffic in Oxford Circus, London, to a standstill. I know that you're probably thinking "Shouldn't this be in the bad PR section?" but no, it shouldn't.

At first, no one knew that Betfair was behind this particular stunt. A truck with a giant replica of an octopus on the back "broke down" in the middle of the crossing on Oxford Street at 9am, causing delays for the cars and buses trying to make their way through the rush hour traffic.

There were pictures of the giant octopus model popping up all over Twitter and on various websites and media outlets, with people wondering what was going on.

Later, the truck was moved to Regent Street, where it blocked one lane of traffic northbound at the junction with Margaret Street.

Remember Paul the octopus (RIP) who lived in a Sea Life Centre in Germany and predicted football results in the last World Cup? Well, it's thought that this giant polystyrene octopus was a model of him.

On its official Twitter feed, Betfair said "We'd like to apologise for any inconvenience that has been caused by the breakdown this morning at Oxford Circus. While transporting a prop which was used in a recent advertising campaign, unfortunately our truck broke down on its way to a holding location."

Hmmm. Convenient.

Roman Self Drive, which the hired truck was from, took to Twitter and said, "He's no Paul the Octopus, but he's been causing ripples with the London traffic." The driver said that he'd been hired to take the octopus from Peckham to Hammersmith and that the breakdown was an unfortunate coincidence.

I suppose it was also a coincidence that the driver managed to get the engine started after 20 minutes whilst he was waiting for his breakdown team to arrive.

Well, if Betfair wanted to get people talking ahead of one of the biggest sporting events in the world when plenty of people will be looking to have a flutter, this certainly did the trick. Well played Betfair, well played.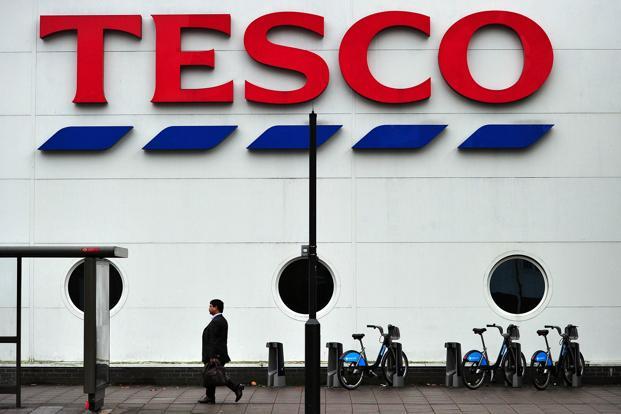 Bad PR
Tesco Tumble
There was a time when I thought Tesco would take over the world. In fact, I'm still pretty convinced that it'll happen one day. We'll all drive Tesco cars and fly with Tesco Airways to our holiday destinations where we'll stay in Tesco hotels. We'll watch Tesco TV and have Tesco takeaways delivered to our houses. Maybe. Eventually.
However, for the first time in a while, Tesco's future looks uncertain. The CEO of Tesco, Philip Clarke, has admitted that its quarterly results are the worst for 40 years and it has been revealed that a million shoppers a week may be abandoning the store for its budget rivals.
In the first quarter of 2014, like-for-like sales fell by more than 3.7 per cent, which was even worse than the 2.9 per cent drop in the three months before that. It's actually the third quarter in a row that sales have fallen, which probably reflects the changes in consumer behaviour of late.
With supermarkets like Aldi and Lidl luring people in with bargain bananas and steak savings, people aren't too fussed about driving a few extra miles to the cheaper supermarkets to get a good deal. Even I, with my "we need the Clubcard points" attitude, can't resist a trip to Aldi every now and again. Clearly, it's these kind of shopping habits that are a smack in the face for Tesco.
The poor results and sales that Tesco has experienced have been splashed all over the news, which is never a good look for a business.
Maybe those Tesco cars and hotels that I've imagined are a bit of a way off yet...
Shannon Haigh, 10 Yetis
Seen any good or bad PR recently, you know what to do, @10Yetis on The Twitter or andy@10yetis.co.uk on email.