Amazon creates a marketing triumph whilst Primark battles bad headlines
Good & Bad PR
4 minute read
Good PR
Amazing Amazon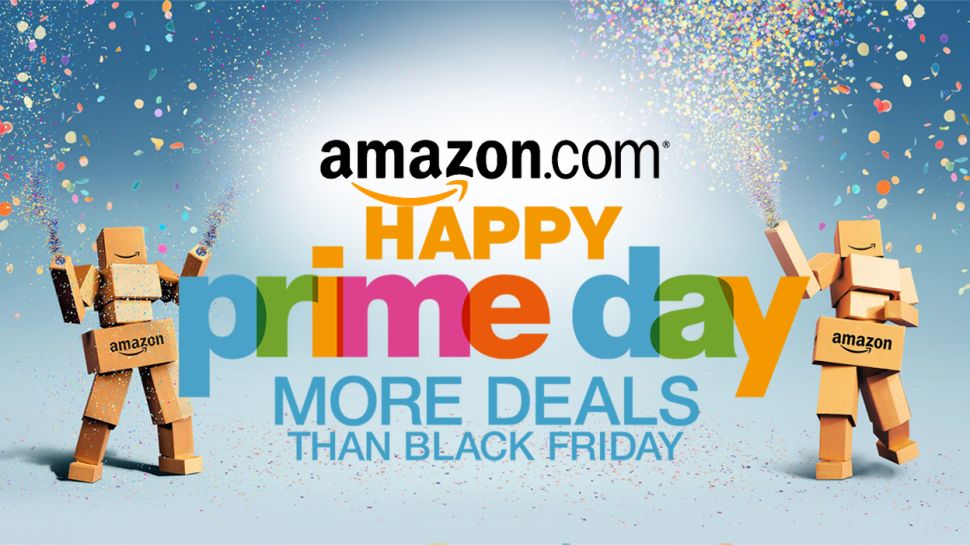 Someone at Amazon is probably getting a promotion right about now. For those of you who didn't hear about it, although I can't really see how anyone wouldn't have, Wednesday 15 July was the first ever Amazon Prime Day. Whoever came up with it is likely to be handsomely rewarded. It's essentially a clever ploy by Amazon to get online shoppers to spend lots of money on the site, but wrapped up in a shiny, polished way.
The day was aimed at Amazon Prime members. Amazon Prime essentially gives shoppers benefits such as unlimited one-day delivery, unlimited streaming of TV shows and movies with Prime Instant Video, Kindle books to borrow for free and unlimited photo storage with anywhere access. Not that you'd necessarily make use of all of that, but, hey, it's the thought that counts. There is a fee for Amazon Prime though and it's around £80 per year.
However, shoppers can get a free 30-day trial and as long as they remember to cancel their subscription before the end of that time period then they don't have to pay anything.
So, what is Amazon Prime Day all about? Well, the online retailer put on some absolutely incredible one-day-only discounts and offers, but only Amazon Prime members could benefit from the deals. Amazon promised "more deals than Black Friday" ... and we all know how huge that shopping day on the calendar has become.
Everyone was whipped into a bargain-hunting frenzy, a la Cyber Monday and Black Friday. Every publication going was quick to tell its readers about the best deals, including the likes of Mashable, Daily Mail, Metro, Express, Mirror, Independent and other outlets around the world. It's not often that a retailer announces a members-only sales event and manages to get national and international media attention for it, but Amazon is such a digital super-giant now that it ended up being huge news. Plus, the deals were genuinely good which helped.
Amazon Prime Day will probably be in the calendar every year from here on out, meaning there will always be a shed load of positive media coverage for the online retailer around this time of year. Well done Amazon, you PR masterminds, you.
Bad PR
Prissy Primark?
Primark; a name that stirs up all kinds of feelings. On the one hand, oh the glorious bargains to be had! On the other, there's the whole issue of kids working in sweatshops and the factory that collapsed. Bad Primark. Now though, a woman has claimed that she was breastfeeding her baby behind a mannequin in a Primark in Leicester, when a security guard saw her and allegedly said that she couldn't breastfeed in the store. When she refused to leave, the member of the security team apparently grabbed her baby girl out of her arms and walked off, exposing her chest.
The discount clothing retailer has been quick to defend itself, saying that the CCTV footage taken in the store does not support the woman's claims and that the description of the security guard that she gave did not match that of any of the security staff that were working that day.
Even if 28-year-old Caroline Starmer has made the whole thing up, the initial negative media reaction to this alleged incident is sure to make a fair few people think twice about visiting a Primark store. If a story comes out that the incident didn't actually happen, there'll be certain people who read the initial story of the mother's claims and don't see the follow up report to say that it didn't happen, so the damage will have already been done.
Caroline first made the claim on the breastfeeding activism Facebook page Free to Feed, and her post was shared nearly 10,000 times, with more than 4,000 comments. Some of those people, regardless of how this story develops, are bound to never shop at Primark again because of this.
Broadcast outlets like the BBC and ITV have picked up on this, as well as almost every national newspaper and all the big sites like Huffington Post.
Primark of course has said that it is investigating the matter, so I'm sure the CCTV footage will be released soon for people to find out what really happened one way or another.
Shannon Peerless, 10 Yetis, @ShazzaYeti on Twitter
Seen any good or bad PR recently, you know what to do, @10Yetis on Twitter or andy@10yetis.co.uk on email.