Good & Bad PR
3 minute read
Good PR
Unless you've been hiding under a rock for the past few days, you'll be well aware that the 2016 Summer Olympics are well underway; and, despite the slightly worrying stories coming from Rio of the green swimming pool and the levels of water pollution, there has been much to celebrate.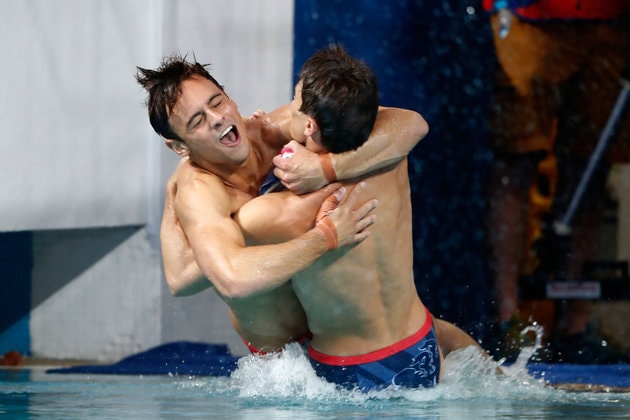 The immensely talented Tom Daley and his skilled diving partner Daniel Goodfellow won bronze medals on in the men's synchronised 10m platform diving event. It was a tense moment as Tom and Daniel surfaced after their last dive and awaited the judges' scores, to see whether their final performance was good enough to beat the German team.
Of course, it was and their faces were an absolute picture. In fact, they celebrated harder than the Americans who won silver and the Chinese who came first by a mile to get gold. In fact, team China was super chill about the whole thing.
Team GB is doing great so far and Daley and Goodfellow's bronze win was a memorable moment in this year's Olympics. The duo have only been diving together since October, which is a relatively short time in the grand scheme of things and therefore makes their achievement even more awesome.
Bad PR
An estate agency in Crawley has landed itself in some hot water after accidentally sending an email to one of its letting customers in which it said some rather unsavoury things about her.
23-year-old Shannon Capps moved into a room in a shared house in Crawley for £450-a-month and apparently found it to be in a very bad state and really crowded. She made some complaints to Andrew Hunt and after a few emails back and forth she suddenly received one that clearly wasn't meant for her.
It contained messages between staff members of the estate agent describer Capps as something that rhymes with 'a ducking ducker'. Use your colourful imaginations. One of the staff members wrote "Get rid of the bit*h. She's still paying the outgoing fees. Don't care she ain't getting off. Just re-let her room. Fu*king idiot that she is. Is she the one who phones three times a day with regard to cleaning? Don't answer her. Leave her hanging she deserves it."
As you can imagine, the customer was somewhat taken aback by this and her story has made it into the media. A spokesperson from Andrew Hunt brushed the whole thing off as an "unfortunate incident" and basically said, in one way or another, that she was a difficult customer. Shannon Capps said that she wasn't told there would be seven people living in the house she'd moved into and denies phoning the estate agent to complain as much as they are claiming she did.
To complicate matters, there was some kind of mix up which resulted in Shannon thinking that she was letting the room via Andrew Hunt, when she actually should have been renting through Crawley Residentials.
The whole situation is more than awkward for Andrew Hunt and has ended up on the Metro, Mail Online, The Sun and local titles like the Crawley News, which isn't great for the business's local reputation.
Written by Sharon Peerless, 10 Yetis, @ShazzaYeti on Twitter
Seen any good or bad PR lately? You know what to do @10Yetis on Twitter or andy@10Yetis.co.uk on email