Social Media Beyond Borders: How international is social media?
| | |
| --- | --- |
| When: | |
| Organiser: | Organised by PRmoment Conferences |
| Cost: | Free! |
Social Media Beyond Borders
How international are our social networks?
How are consumers' social media habits different across the globe?
What are the implications for PROs of these international social media differences?
Join us for an evening out, courtesy of Ogilvy PR, on Jan 19th 2011. Registration starts at 5.45pm, the event will begin at 6.10pm and finish at 7.30pm. Drinks and canapés will be served.
This event has now sold out. If you are joining us on Wednesday night here are the directons to Ogilvy PR, where the event is being held. The address is Ogilvy PR, 10 Cabot Square, Canary Wharf, London, E14 4BA.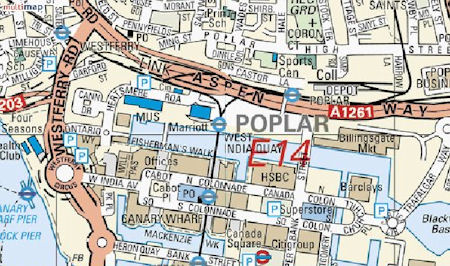 For the full speaker program please see the timetable below...
Social Media Beyond Borders is a PRmoment.com conference, sponsored by Ogilvy PR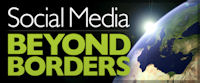 5.30pm
Registration, drinks and canapés

6.10pm


Chairs opening remarks
James Russell, Public Relations Director, Experian plc

Are our social media networks international and why is this important for brands?


6.15pm
Are social media networks regional, national or international?
Philip Young, Senior Lecturer in PR and Media Ethics, University of Sunderland

What do we use social media for?
Who are we all talking to on our social networks?
Which networks are national and which are international?
What are the advantages of international networks for brands?

6.40pm

How to run an international social media campaign
Nick Sharples, Director of Corporate Communications, Sony Europe

A Social Media Crystal Ball: Trends from CES and their potential impact on social media use around the world

Case study: The launch of Sony's new low light sensor for digital cameras

How Sony used 7 games of football played at twilight in some of the world's glamorous locations to promote its new camera
Why did Sony choose social media as a channel for this campaign
How did social media raise the profile of the campaign?
How was user generated video used to improve the social media experience ?
How did Sony use social network communities to drive awareness?
What coverage was achieved, both in the media and in social media. What was the ROI?

7.05pm

A Worldwide Social Media Tour: What's hot and what's not!


Michael Darragh, Head of 360° Digital Influence at Ogilvy PR, London

How do consumers across the world use social media?
How does the way brands use social media change across geographical markets?
What channels of social media are popular in different parts of the world?

7.30pm

Chair's closing remarks
James Russell, Public Relations Director, Experian plc


Further drinks will be served. The conference will close at 8pm

Please note PRmoment.com does not share delegate details with any third parties, including sponsors.