PR jobs of the week
1st December 2017
---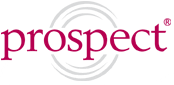 Here are our PR Jobs of the Week, brought to you by the good guys at Prospect
Digital Strategist – Corporate
75113CB
London
Permanent
£50 - £65K
This is an exceptional up and coming corporate communications agency which delivers transformative marketing, political, corporate and government affairs campaigns. Using behavioural insights, analytics, strategy and communications experience, its culture is all about the highest standards of integrity and professionalism.
We are recruiting for a digital strategist to head up a new division which will build on the existing digital ethos: insight based strategic thinking delivering an evidence-driven experimental approach to digital strategy and content development. Working on an established portfolio of clients, you will collaborate on complex corporate challenges for large consumer brands.
We are looking for someone with experience of digital strategy who will grow the digital team. Boasting a background which will include the broad spectrum of digital marketing you might have either an agency or in-house background. In particular, large scale B2C experience would be desirable.
This opportunity will allow you to join an agency with a unique approach to insight, one that uncovers motivations driving behaviour and executing campaigns that will mobilise influencers, increase customer loyalty and alter reputations.
Contact: colette@prospectresourcing.com
Media & PR Manager | Corporate | Consumer
75115V
Surrey
Permanent
C£40K
This is a cracking PR team working at the heart of a London university known for its research and academic ability.
This newly created role is the ideal position for a media obsessed manager (agency or in-house) to help them drive forward their consumer and b2b media strategies.
Subject areas vary, one minute you';ll be talking snout bumble bees the next Brexit, the agenda is set both by the news but also by the subject matters being studied.
They're looking for someone who can create campaigns that will attract new students as well as ones that will celebrate their history and major academic breakthroughs.
Your plans will touch upon all platforms, you'll integrate your work with the rest of the team and will enjoy making relationships with internal stakeholders.
Whilst current in-house candidates are welcome to apply, this role will also suit an agency SAM/AD who is used to working with multiple clients and used to picking up new subjects quickly.
For a full job description please get in touch. veronique@prospectresourcing.com
Account Executives – Corporate
75061C
London
Permanent
Corporate
C£24K
You've heard the phrase, old head on young shoulders; it's a great way to sum up our client. They've only been established for a few years but already making a name for themselves and with the team and the client base they have in place, you would think they'd been around a lot longer.
Corporate work, with the rigour of research and insight is at the heart of what they do. This isn't perhaps game changing but their approach most definitely is. They are moving fast and need bright, curious and hungry people to help them as they 'grow up'. Currently the need is for AE's so if you've had about 12 months experience and are keen to push the boundaries, this could be ideal.

Real opportunities exist here and not just within the confines of your level. You know what to do. Contact: colette@prospectresourcing.com
PR, Content & Marketing Manager - Creative Agency
75127V
London
Permanent
C£50K
Content agency focused on connecting brands to the under '30s is ramping up its own marketing strategy and is ready to hire an in-house PR/Marketing/Content brain.
Working with brands in the drinks and sports space they are a team of 30 culturally connected creatives. There's a lot to shout about here and they need you to do it. They already have some great assets and unique offerings but just need someone to bring it all together and develop and execute a marketing strategy.
Currently working in a channel neutral environment you will be used to considering all platforms and will have a multi-disciplinary mindset and will be keen to do something different yet not lose the buzz of an agency. And by buzz, we don't mean late nights and long hours.
This role will allow a PR professional to have a change of mindset whilst still working alongside creative individuals and still talking about culturally relevant brands.

Contact Veronique@prospectresourcing.com
Head of PR & Marketing
Science Education
75093CW
London
Permanent
£70 – 100K
The world's largest Science, Technology and Medicine Open Access book publisher, which features two Nobel Prize winners amongst its editorial contributors, is seeking a Head of PR and Marketing.
This unique opportunity will allow you to shape and grow the PR and Marketing offering to help drive revenue, with specific focus on the UK and US markets.
Your core responsibilities will involve:
Content hub / SEO
Press office management
Social media strategy and implementation
Executive profiling
Product marketing
Issues management / crises
Employment engagement
Analytics and Insight
Agency management
From a perceived gap in the dissemination of scientific information, my client was founded in 2005.
Twelve years later, it has grown to become a publisher of choice for the authors of
over 46,800 scientific works
featuring contributions from close to 100,000 international authors and editors
from 3240 international research institutions
over 12.2 percent of whom are drawn from the world's top 500 universities
with 54 authors being amongst the top one percent of most cited authors.
In addition, it is
the publisher of more than 2800 books
the recipient of more than 91 million hits on its website with
over 44.000 science citations
570,000 readers per month
This career enlarging opportunity arises as the Company seeks to embark on a rebranding process to enhance its impact on the primary scientific markets within the USA and the UK especially. As well as possessing senior Marketing and PR credentials, you will also be an excellent communicator with a keen interest in, and knowledge of, the scientific landscape. You will ideally have experience of pharma or similar and be used to interacting with highly educated professionals.
For the Company, this will be an important role, which will have a major part in shaping its future direction of travel. As such, its remuneration package will reflect its strategic importance and future expectations.
Contact: celia@prospectresourcing.com
Senior AE/Junior AM – Travel & Lifestyle
75065CB
London
Permanent
C£30K
Whether its luxury spas, innovative train companies or discovering amazing places by staying in other people's homes, this award winning agency is on a journey to find a stellar SAE/JAM to work with some of their travel clients.
They are a generalist consumer shop but have a cluster of clients in the travel space that means someone with experience of the sector would be able to really add value. You will understand the media, have a passion for travel and be able to work at all ends of the spectrum from mainstream to luxury.
The agency is creative, exciting and have a real energy about them. They are also brilliant at looking after people, investing in their development and keeping things fresh. It's rare that you get the combination of amazing client list meets fantastic culture. So if you think this could be your next stop and your final destination . . . send us a postcard.
Contact: colette@prospectresourcing.com
Communications Manager – Entertainments | Trade
75104CW
London
10 Month Contract
C£35K pro rata
Leading trade body established to champion the interests of the screen entertainment category in the UK is currently seeking a Communication Manager.
The role will focus on the UK film, TV and video industry's consumer education body, promoting the value of copyright and creativity. Its consumer awareness programs address the on-going challenge of film and TV copyright infringement by inspiring audiences to value great movie moments and choose to watch film, TV and video via legitimate sources.
Operating for 36 years and is the leader in championing the interests of the screen entertainment category in the UK. They inform the category and represent its interests collectively to: the public, the media, Government and other industry organisations.
Members span major film and television companies as well as cinema operators and retailers as well as a host of broader stakeholders across the video category.
This exciting role will drive the execution of a host of category driving communications initiatives.
You will be responsible for:
1. Implementing proactive multi-channel communications activities for B2B and B2C audiences across the UK and Europe supporting the overall strategic plan as directed by the Head of Communications. B2B and corporate communications being the major focus.
2. Work collaboratively with the Senior Marketing Manager to ensure that communications plans complement, are aligned to and support marketing plans and initiatives
3. Work alongside the insight team to identify opportunities to build a positive media narrative based on data driven insights
4. Work collaboratively with the PR & Social Media Executive to ensure they are fully briefed and involved in all comms activity to allow for PR & social support
5. Lead the PR Committee
6. Act as brand ambassador for the organisation, positively promoting the industry and advocating legal routes to content
7. Provide exceptional support to members
8. Media monitoring
This is a one off opportunity to work in a unique organisation that touches on arts, entertainment and social culture. If you have experience of corporate communications in not for profit organisations I'd love to hear from you.

Please contact celia@prospectresourcing.com for further information.
Account Director – Consumer
75046V
London
Permanent
£Neg
It's time to start working on some WOW brands with an agency that is just as jaw dropping. Working with brands across food, entertainments and lifestyle you will lead a cracking team and help this agency to be better than it already is.
What makes the place so good? The team speaks for itself, with great agency backgrounds they have been known to say that this is on place they have worked where they can actually be themselves.
The business takes people under its wing and you'll be able to massively develop your career and take the lead on some of the team's biggest accounts.
As an AD, here's what you'll be:
Comfortable as the most senior day-to-day client contact, you'll have bags of gravitas
Responsible for their team developing their skills
Deliver an A star awards and reviews press office as well as helping devise creative campaigns.
Responsible for all output whether that be award entries, hot shot media relations, creative PR, proposals, budgeting and keeping their team effective, supported and challenged.
This is a new role, reflective of the businesses success and also recognition that the team needs some support.
Contact: veronique@prospectresourcing.com
Senior Account Manager – Beauty
75069CW
London
Permanent
Beauty
C£40K
Fantastic opportunity exists for an SAM to work across major beauty brands.
You will be responsible for managing two high profile beauty brands which will involve daily client servicing, you will have a professional approach to ensure they resonate with stakeholders of all levels, including C-level executives. You will be responsible for conducting more strategic and higher-level media and influencer relations, and help more junior members of their teams improve their skill-sets. A Senior Account Manager will take on specialty writing and deliver confident client counsel. Problem solving capabilities, a passion for the industry and a curious mind are beneficial. Confidence and tenacity will add value, as will a hunger to seek out new business, whether through organic client growth or through networking to find new prospects. Commercial and agency operational knowledge are needed as Senior Account Managers will provide support to their senior team members with these elements.
You will be responsible for developing relationships with clients in a leadership capacity, through day to day activities on accounts. Demonstrate growing competencies in strategic counsel. Support account team and ensure all work is delivered with passion and precision. Act as the glue between junior and senior team members. A Senior Account Manager will be expected to take a lead role on small accounts and offer vital support on larger pieces of business.
You will be passionate about beauty, this is critical on a personal level, you must have more than a passing interest in beauty e.g. regularly reading key titles and blogs and incorporating trends into your own personal look, while proven beauty expertise is desirable but not required.
In addition, you will be on top of current trends and innovation within the social media landscape, an integral part of the role will be to manage long term partnerships with beauty influencers so monitoring the platforms and understanding the benefits of new features and how they can be used to enhance content and increase consumer engagement is essential.

For further information please contact celia@prospectresourcing.com
Account Executive – Technology
75015V
London
Permanent
C£24K
This agency is as great for those with established careers as it is for those starting out. With a team of ex-large global agencies at the helm, you'll be learning from some of the best.
With 6-12 months experience you'll have some b2b experience or will be a self-confessed tech geek who loves keeping an eye on innovation and can't wait to shout about it. Working here, you'll be talking about anything from robots through to mobile technology.
You'll understand how to craft a story, will have impeccable writing skills and will be committed to rapidly growing your career in PR.
Ideal opportunity http://klonopinonline.com for someone keen to accelerate their career in a fun and intelligent agency.
Contact: veronique@prospectresourcing.com
Account Manager – Broadcast
75036C
London
Permanent
Broadcast
c£35K
We love working with these guys – straight talking, doers that have fun on the way. And now they are adding to their team.
If you have the nerve and nous to contact the nation's top broadcasters, get right to the heart of why they should take your stories over any others, and leave them looking forward to your next call then they need you.
Best known for their skills in Broadcast PR and video production… their real talent is in their news driven and journalistic approach. Combining news generation, video, stunts and media relations to deliver short-term, high-impact campaigns for their clients, quite a few of which you'll have heard of!

The role will suit someone who gets a buzz from delivering results, can remain calm and pragmatic during busy times, and write beautifully crafted news stories and feature pieces.
Director – B2B
74890C
London
Permanent
B2B
C£100K
A specialist PR & Content agency, part of a larger integrated creative business, is looking for a leader to head up their B2B practice. You will probably be doing something similar at the moment, and may feel that you aren't being given the autonomy that you would like. This agency is brilliant at giving the support and tools required for success, while trusting you to take the business in the right direction.
The clients that sit in this team are big and challenging so you will need to feel comfortable working at this level on both a national and international stage as well as offering senior counsel when required. Experience of managing more of the marketing mix beyond PR could be really helpful on this one.
So if you are keen to take on a role that requires you to lead and be responsible for the long term growth of part of the business, this could be a fantastic chance to do just that.
Contact: colette@prospectresourcing.com

Global PR Lead – Health Technology
75030CW
London
Permanent
Health
C£65K
Health Technology startup, a key player in the sleep innovation space, is currently seeking a Global PR Lead.
Already a popular brand across Europe, they have ambitious growth plans across the UK, Europe and the US. Reporting to the Head of Brand Marketing you will be instrumental in helping shape the brand messaging. You will take the lead on all elements of PR ensuring you are taking into account corporate and consumer audiences as well as investors.
You:
You'll have extensive consumer brands experience, in established or start-up environments
You'll understand the need to consider both corporate and consumer comms and be flexible to both
You won't be afraid to get your hand dirty and will get involved with all aspects of the process from planning through to execution
Be used to working with senior stakeholders and have the gravitas required to command a Boardroom
Experience of managing a PR agency
Budget management
People management
Have experience of developing brand partnerships across a variety of sectors, think media, arts, entertainment.
Currently working at Senior PR Manager/SAD/AsD level, you'll be ready to ditch the armbands and be raring to go in a fast moving, innovative environment.

For further information please contact celia@prospectresourcing.com
Account Director – Consumer Lifestyle
74749CW
Brighton
Permanent
Consumer Lifestyle
£40 - £45K
Next stop Brighton - fancy working by the deep blue sea? Fantastic opportunity for all you talented consumer lifestyle AD's.
The Account Director is the eyes and ears of the agency and will not only lead teams and accounts but be an integral part of the senior management team as well. He / she must lead by example at all times, promoting positivity (within the team and with clients) and uphold all its principles.
You will be responsible for running of client accounts, overseeing all areas of account activity from strategy development and planning to media outreach, budget management and overseeing the account teams. You will also take responsibility for establishing and nurturing relationships with clients, responding to and managing their needs and providing strategic counsel when necessary.
A strong all-rounder who is just as happy to get stuck in with day-to-day activity as well as strategy development and new business. In addition, you need to think creatively and have a strong track record in delivering noteworthy integrated campaigns for a broad range of consumer brands.
Can't speak highly enough about this super fun agency and who wouldn't want to be beside the seaside?!
Contact: celia@prospectresourcing.com