Blog
9 minute read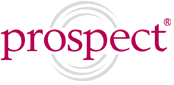 Here are our PR Jobs of the Week, bought to you by the good guys at Prospect.

Senior Marketing Manager, Charity sector Link
London
Up to £49k pro rata
Leading UK charity with a focus on helping young people and children has a lovely opportunity for a marketing professional to cover a 6 month maternity leave. Based largely to the East of London and with some time spent in the City your role site firmly amongst your communications, policy and news driven colleagues in a fully functioning and integrated team.
PR Executive, in-house
London
£35-40k
Our client is looking for a PR Executive to join their established PR and Comms team. The ideal candidate will be energetic media relations star with a good knowledge of the world of business and finance and looking for the right opportunity to make their leap from agency into an in-house role. You'll be working within a friendly team for a high-profile international law firm operating at the cutting edge of the corporate and financial world. The successful candidate will focus on building an in-depth understanding of the business units within the organisation, whilst developing deep and long-lasting relationships with target journalists and playing a crucial role in the firm's busy press office.
Ideally you'll have at least two to 3 years' experience under your belt, ideally from an agency background but if currently in-house and looking for your next exciting role, then get in touch!
For more information please contact Mimi@prospectreosurcing.com
FTC PR Manager
London
UP TO £60K pro rata
Busy press office of this Magic Circle law firm is looking for a PR Manager to cover a maternity leave from July.
Working specifically to raise the profile of up to three business units you will work alongside the Head of PR acting as their right hand man and working collaboratively to pull together proactive media relations campaigns.
To discuss in more detail, please send your CV to Veronique@prospectresourcing.com
Freelance Senior Account Executive
London
£130 per day
Wondering who's doing good PR these days and where everyone wants to work? The answer to both is with this fabulous agency. From some of the world's biggest consumer tech brands to brilliant companies in travel, you name it, they've probably thrown it out of a plane, floated it down the Thames and ordered it an Uber.
Due to increased client budgets and sign off on projects they're envisaging needing an SAE freelancer to work with them from June through to the end of the summer with the possibility of extending further.
You'll have all the qualities of a great SAE (media, helping to pull the team together on a day to day, supporting your managers etc) but you'll also have a certain something that makes you a great addition to the team, someone that they can't believe they EVER lived without.
Regional Communications Officer, in-house
Greater London
£33K
A lovely job for someone looking to join a fantastic in-house team. Our client, a world over recognised brand in the fast food industry, is looking to hire two Regional Comms Officers, one based in East Finchley with London travel, the other can be based over the south East and be prepared to travel (a company car or car allowance is offered) or alternatively you can be based in East Finchley too and enjoy travelling.
The role is in three parts. The over lining point is you will be involved in devising and executing integrated comms strategies to help drive greater trust in their brand around the Greater London area. You will achieve this goal by building positive relationships with journalists and elected representatives, managing agency teams, working side-by-side with key internal stakeholders. You will also lead on one nationally focused comms campaign project.
For more information please contact Mimi@prospectreosurcing.com
Central London
£40k
A PR Manager role for an iconic world renowned publishing and media outfit that has set up a new firm in the film sector. Given this, you'll need to be a self-starter, as you'll be working on your own and be responsible for writing the annual plans and strategies, creating media lists and writing and selling in press releases to the media. Reporting in to the Head of Sales and Marketing, you'll need to be confident, self-assured and happy to talk about new ideas to help promote the brand and push out the new films. An interest in film and an understanding of the industry would also be useful!
Another big part of the role is social media, it will be a huge advantage if you know how to launch into new social channels and growing digital audiences.
For more information please contact Mimi@prospectreosurcing.com
Account Manager
London
Competitive
This global agency offers an opportunity to work across some pretty meaty issues with real reputational impact and for some of the world's leading brands. All the while, enabling you to sprinkle your creative dust into the mix to offer the client a genuinely exciting solution to their comms challenge. The fairytale doesn't end there. The business has its people at heart and everyone is truly in it together, cultivating an environment of collaboration, trust and success.
Get in touch with colette@prospectresourcing.com to find out more
Account Director
London
£40K - £50K
Some of the UKs most iconic brands live at this agency; whether it's the milkiest chocolate or your favourite baked beans brand, (because there is only one), the client list is enviable.
The agency has been on a fantastic journey which is far from over, but to continue doing the award winning work that takes them from The PRmoment Awards to Cannes.
Thet are recruiting for a consumer focused Account Director. You need the bread and butter stuff of course: leadership qualities and client servicing skills. But you'll also need to be consumer through and through, love to do more integrated work but have that je ne said quoi.
For further information please contact Colette@prospectresourcing.com
Account Manager
London
£30K
We're quite excited by this one. From launching sporting events to challenging opinion on healthy eating, they have an amazing stable of clients and do some genuinely award winning work. That's a good start, but it just so happens they're a pretty decent bunch of people as well. They truly recognise the importance of their team and reward them in a whole pile of ways. A rack of good benefits, training days, events, and an award for being a great employer. It seems that this is no average place looking for just another consumer bod.
For further information please contact Colette@prospectresourcing.com
Senior Press Officer
London
£32K
Want to work for one of the UK's biggest companies in the healthcare space? Owing to an internal promotion, they're keen to hire a senior press officer for their Central London Head Office. This global business is always after high-calibre corporate/consumer comms experts to work in conjunction with the other members of the Corporate Affairs team and alongside internal business units. The day to day role will span:
Media relations, both proactive and reactive
Stakeholder liaison
Campaign work
For further information please contact mimi@prospectresourcing.com
Digital Platforms Executive, in-house
£35K
74637M
A new role has been announced by this very prestigious law firm – they have built a fantastic reputation over many years and they're going full-steam ahead on digital!
You'll need to be currently working either in-house or within an agency and your main focus each day will be digital work – involving preparing and uploading content onto their Umbraco content management system. You'll be required to coordinate the website, update schedules including liaising with senior partners, lawyers and other staff throughout the business to obtain and approve updates.
For further information please contact mimi@prospectresourcing.com
Account Manager or Senior Account Manager
London
£28K - £35K
74626C
If you fancy the idea of working across a portfolio of clients which could see you getting in from a supermarket shop having donated to one of the nation's best loved fundraising campaigns, before plonking yourself down to watch a Cartoon Princess with a pizza, this could be your dream role.
We need a really strong AM, or an SAM who is hungry to a make their mark. It's classic, but true.
Get in touch - Colette@prospectresourcing.com
12 Month PR Manager, in-house
London
£65K
Leading price comparison platform with a strong PR team is looking for a PR Manager to babysit their mobile and broadband desk for a period of 12 months. Covering a maternity leave your role will be largely consumer with a little b2b and will be focused on developing monthly campaigns that raise their profile amongst the national consumer audience. Very much a watch dog for consumers, this brand has a strong name in households and is highly regarded by the telecoms sector.
Your role will involve reaching out to an array of stakeholders including regulators, suppliers and consumers and internally you will liaise closely with marketing to ensure your campaigns tie in with overall messages. Working with an agency you will aim to 'own' the media space in this sector and will have a knack for hijacking a story.
We'd love to share the brief with you, if you're keen to be considered please send your CV and availability to Veronique@prospectresourcing.com
Account Manager
BRIGHTON
Negotiable
Blimey, we're lucky. Today's job is working with a great new consumer lifestyle agency.
Let's be honest, there are quite a few of them about & sometimes it's hard to know one from the other.
You'll know about this one. It has all the bells, whistles and clients that you would hope to see in a London shop BUT you have the joy of being in Brighton. Whether you want to live there, or commute (It's possible) there is just something really refreshing about working near the sea; all the while having a London fix with a considerable amount of time spent in the smoke. What's not to like?
We are helping them search for an AM with great consumer experience who wants to be part of something shiny and new. They are a team who are delivering a range of fantastic work and who clearly get what it means to hire the best.
A great package and benefits are in place, not to mention all that sunshine & ice cream.
Apply to Colette@prospectresourcing.com