Do you agree with Mike Butcher: Is the press release dead?
PR Research
5 minute read
A brand new UK bank launched last month. That's right, another one. It's saying all the right things, too – "reinventing banking" this, "broken banking" that. And how did it launch the news? A tweet, an emoji, a fun retro-themed image, and ... ah, our old friend: a press release. Old habits die hard.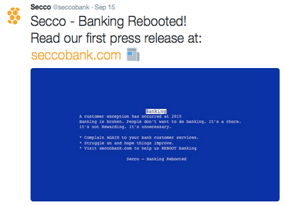 There has been much debate recently over the declining value of press releases. Declining in some eyes, at least. Take Mike Butcher – technology journalist and editor of Techcrunch. His post on the topic made his view clear: the press release is dead. The topic has been sliced and diced every way by commentators – from "the press release is dead" to "the press release is more important than life itself".
The truth lies somewhere in the middle: the press release isn't dead, but its role is evolving. Let's clarify things by highlighting why that role is changing, and what it means for the future of communicating corporate news.
News publishing is changing at the speed of light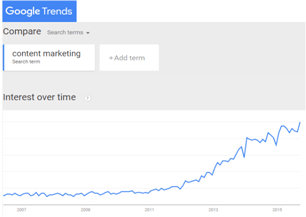 News is still news – and it still creates conversations. Last year, British newspaper brands stimulated 445 million interactions on social media. But the state of publishing is evolving quickly: the latest Reuters Institute report highlighted the quickening of pace towards social networks becoming consumers' primary source of news, and the surge in consumption of video and news on mobile devices.
Every national newspaper now has at least one in-house social media employee; most of them have several. A few years ago, those jobs simply didn't exist. Journalists are thinking more like publishers, and publishers are thinking more like marketers. It's ironic that, meanwhile, marketers are thinking more like publishers – see the steady rise in use of phrases like "earned media" and "content marketing".
PR is changing at the speed of sound
There are 6,000 fewer journalists in the UK today than two years ago. In comparison, there are 18,000 more working in PR. Best not to ask a journalist how they feel about that one. In reality though, that rise in PR staffers is being driven by a broadening of their remit. The job, whether agency or in-house, of PR goes far beyond traditional media relations now – touching on content; social media; demand generation and sales; market intelligence and competitive positioning; internal communications; crisis management and beyond. The overlap with marketing is significant and growing.
As publishers think more like marketers, sites that simply reprint press releases – or allow users to post content with minimal editorial control – could be in shorter supply and gradually less valuable as sources of earned media coverage. Google's algorithm will see to that. That's an interesting misalignment with pseudo-social-futurists who tell you that "user-generated content is the future, man" – whether or not that is true, generic duplicated content is living on borrowed time. Just as copy-and-paste journalism has never been acceptable in print, it may soon depart from online publishing too.
That shift means the build-it-and-they-will-come, one-to-many approach of corporate news dissemination needs to change. The humble press release will still be a vehicle for summarising announcements, but won't be the end result. The news will be open to interpretation and analysis – as it should be. Newswire service providers and lazy PR practitioners: I sincerely hope you've got a Plan B up your sleeve.
Corporate culture is changing at the speed of sludge
That may be a little harsh – for companies are evolving. A new generation is growing into its role in business; the marketing function is evolving into a content, social-centric hub; remote and flexible working are clawing their way into working culture. But these are slow and gradual changes.
The needs that press releases serve at an internal level are a constant, and won't change any time soon. It's innately difficult for an organisation to see itself from the eyes of the outside world. When announcing any news, having a press release – a central "this thing is happening" document – forces those involved to focus on why it matters and to whom it matters. And whatever the size of the company, people need to be on the same page, working towards a collective goal. For that reason, press releases, or at least the content within them, are as important internally as they are externally. And don't forget who else sees them – customers, competitors, investors and the industry. These audiences all need to see a regular rhythm of positive news; of progress; of momentum.
So, should you still use press releases? If it's news that matters – really matters – to the press, then absolutely. As long as you put thought in to who receives it, give them as much notice as possible, and tailor your follow-up to help journalists understand why it's relevant specifically to them. If it's not newsworthy, you won't fool anybody – but perhaps it's a blog instead, or a tweet, or an email to your customers, or a guest article with a relevant magazine? Not all content must go through all channels, so think about what it's for, who it's for, and the right way to get that message across. Companies taking that more measured approach to corporate communications will be best equipped for an evolving communications environment in the years to come.
Article written by Callum McCaig, PR and marketing account manager at marketing consultancy Metia.