Where do all the PR people go?
PR Insight
7 minute read
A career in PR does not have to be for life, and there are plenty of people who decide to give it up and try something new. Colette Brown, co-founder of recruitment firm Prospect, says: "'Where's the talent gone?' is an all too-common lament as we counsel clients who are tearing their hair out trying to build teams and hire people. The answer is, many have moved on and away from PR. We could talk all day about why, but how about where?"
Recruiter or acrobat?
Brown says that there is no obvious post-PR career, but some themes do emerge: "Lots of people give recruitment a go, believing that they have a network that they could utilise to be successful and also understand what it requires. It is often short-lived as the creative element is less obvious. 'Consultancy' is another one; whether it's parachuting in to help an agency with a pitch or bed in some client work, people seem to like the flexibility of this type of work. From there, some develop business coaching, life coaching and more HR orientated roles. We do of course hear of people leaving to explore totally different things; whether it's to set up a cake shop or become an acrobat. PR can clearly drive you to all kinds of things."
One reason for all the different avenues ex-PR people can go down is because PR provides such a wide range of skills. As Stephanie King, head of recruitment practice at consultancy BlueSky PR, says: "One of the main benefits of working in PR is that you will have gained many transferable skills. So if you do decide on a career change, the options are endless. If you've been working in the B2B arena then you will be used to writing a lot of content. And if this is where your real passion lies you could seek out a pure copyrighting role, for example. If you work agency side you will no doubt be involved in new business pitches and if you excel in this area then a logical step would be a move towards a sales or business development role – perhaps within the same sector you currently work in."
Where peope who leave PR consultancies go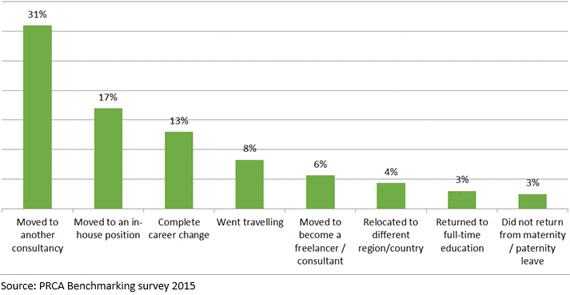 Marketing consultant
Another recruiter, Catherine Maskell, head of Reed Marketing & Creative, believes that marketing is a particularly good area for PROs to move into: "PR professionals possess a whole host of skills that make it easy for them to transition to a new industry. In my experience, those with a PR background are highly suited to marketing. Strength in areas like copywriting and market research ensure those who make the move require minimal training and can really hit the ground running. In addition to this, the extensive range of contacts established in a PR role can be greatly beneficial to any marketing team."
Marketing is just one possibility. Like Brown and King, Maskell says that there are plenty of options for ex-PROs: "Skills such as crisis management, alongside a strategic mindset, lend themselves well to varying positions – this could be a senior role in the public sector, for example. Experience in sales, negotiation and account management mean PR professionals are also well suited to business-development roles. And stakeholder management experience can be transferred to positions such as project or programme manager."
Not everyone in PR wants to leave, but that doesn't mean they don't ever think about other possibilities. Rich Leigh, founder of agency Rich Leigh and co, says that despite its pressures, he still loves PR, although he dreams of another life occasionally: "As time goes on, as with anybody who's stuck with an industry for any length of time, it's inevitable you'll wonder if you could ever do something else. Personally, if I was to pack it in to do something else, I'd want to try to make my way by interviewing people, a la Parkinson (crossed with a bit of Humans of New York and Inside the Actors Studio!). Why people are the people they are absolutely fascinates me. I've also often thought it'd be great to work in or around rugby, potentially in coaching."
Practising his skills as the next Michael Parkinson, Leigh interviews an ex-PRO Tyler Peters (see below), who describes why he left the industry and his new career as a barber.
Case studies
Life after PR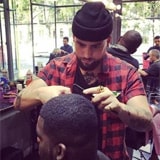 From public relations to hair cutting
Tyler Peters, worked in many agency and in-house roles over 10 years in PR and has now broken away to work as a ("very, very good" according to Rich Leigh) barber:
"I adore what I'm doing now. Having studied PR at university, I went straight to work in the industry, but I decided it was time to do something different.
"I was initially sceptical about such a change. At the age of 31, I thought I'd passed the point of change but it's worked out well for me. My last agency asked all its staff to create a slideshow of 20 things that made us happy and amongst all things I had listed, doing what I am now doing was the one thing that stood out and I knew I had to pursue it."
"I really enjoyed PR – there were certainly some great times, but equally, bad times too. I really do not miss emails, the blurred lines between work and life outside of it. Oh and budgets! The major question I asked myself was could I see myself doing it for another 10 years – and the answer was no. So rather than remain comfortably in a zone I was accustomed to, I just took the risk sooner than later and have embraced the change in doing so.
"It used to be about the money, the prestige, accolades and everything else that comes with a role in public relations, but I wanted something different in the end. Unity, in particular Nik Govier and the rest of the board, were absolutely terrific in supporting me."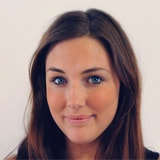 Hollywood calls!
Anna Pickard, account manager at agency JAMpr, says she would have considered a career as a film director if she hadn't chosen PR:
"If I didn't work in PR I would choose a career path that is highly creative and fast-paced (I get bored easily!) Whilst at University, I toyed with the idea of working in TV or film production, so perhaps I'd have become a director. As well as having creative vision, directors must possess attention to detail, the ability to remain calm under pressure and be a strong leader as well as a team player. Smart people management skills are an asset to both careers, too.
"I like to think I was born organised, a skill that's key to seeing a project through to completion and the PR industry has definitely developed my problem-solving abilities (there isn't a crisis a PRO can't handle). I would view a film/TV project similarly to a PR campaign, managing budgets effectively and leading a team to make sure the finished product is a success, keeping in mind the initial vision for the project throughout.
"I like the fact that directors are often hands-on too – some write the film's script as well as developing the finished film and working out how to achieve it. That's the good thing about PR, you can always be hands-on if you wish, drafting press releases and meeting journalists, no matter how senior you are within the company.
"Comparing a job in PR to directing a Hollywood blockbuster might seem a bit left-field, but I truly believe that once you've juggled client liaison, media management, and mastered the art of good writing (alongside essential admin), you can turn your hand to almost anything."