Fun and games from webuyanycar.com, No fun and groans from Rockstar
Good & Bad PR
4 minute read
Good PR of the week

The mark of a good PR stunt is one that everyone is either talking about or has heard of. As a PR person, you know something's pretty awesome when you wish you'd had a similar idea for one of your clients.

When @JamieDMJ tweeted an apparently fake letter that looked like it was from webuyanycar.com, claiming the site had refused to buy a child's toy car from him, it spread around Twitter quicker than you can say "I sniff a PR stunt".

The tweet had an image of the letter attached, which read "After reviewing your request that we value your "Little Tikes car" and after viewing the attached photo, we've come to the conclusion that you sent your request to simply waste our time." In the letter, that he apparently received from webuyanycar.com, Jamie also got his picture of the iconic red and yellow Little Tikes toy car back.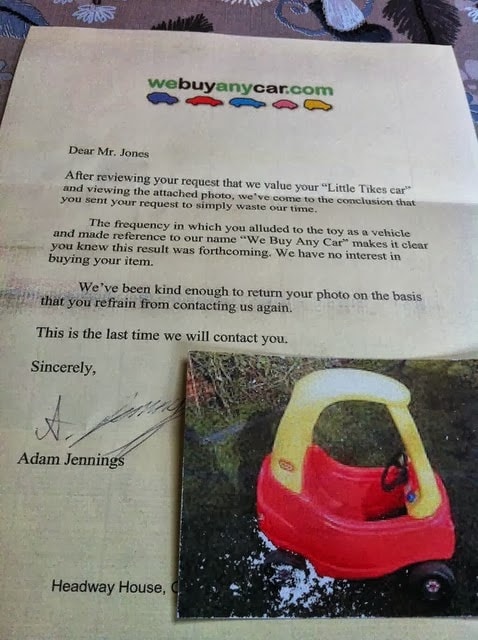 If it had been left at that, I would have maybe believed that this was just a guy having a bit of a laugh to himself. However, the hoax letter was retweeted more than 31,000 times. Call me a cynic, but it's the next bit that makes me think webuyanycar.com was behind the whole thing from the very start. Cool things like this don't "just happen", except when animals photobomb or you find a tenner hanging out of a cash point.

Jamie Jones later tweeted "I'm being forced to admit that the letter was fake. We Buy Any Car will buy any car and whatever else their (sick) lawyers want me to say." Was that just a way to make it look like he'd genuinely thought up the idea and letter himself?

The site responded to @JamieDMJ's "hoax" letter by unveiling webuyanyTOYcar.com – a microsite – offering the first 100 Little Tike owners who visit local branches the chance to get rid of their models.

Webuyanycar.com offered £10 per Little Tike, giving the money to Brake (a road safety charity).

A spokesperson said: "We loved the hoax letter thought up by @JamieDMJ. It gave us a giggle and the engagement on Twitter has been great fun. However it highlighted the demand for us to buy ANY car. So we are offering an amnesty for all Little Tikes covered in cobwebs and gathering dust in garages up and down the country. We will buy the first 100 brought to us in full working condition, for the flat fee of £10 – with the money all going straight to charity."

The site is now recruiting a junior vehicle purchaser to head up the new "Tike division". This PR campaign has more layers than Inception.

Well done to Democracy PR for the idea, whether it was the whole thing from start to finish or just the microsite in response to the tweet. You did good.


Bad PR of the week

Within 24 hours of launching, the new Grand Theft Auto game, GTA V, had generated $496m of sales, smashing the first-day record set by Call of Duty: Black Ops II last November. It all sounded pretty peachy, with players looking forward to slicing and dicing some fictional drug dealers.

Being one of the most ambitious games to ever have launched, there were bound to be problems. The makers of the game, Rockstar, even warned that "plenty of issues are bound to occur" ahead of the launch, but that gamers didn't seem to take that onboard.

The game's online multiplayer mode was plagued with problems, with millions of gamers attempting to access the new version of the cult game on Tuesday. Server issues left gamers frustrated. There's only so long those animated prostitutes will wait to be murdered, right? The game failed to load for some players, whilst others were repeatedly disconnected once they finally managed to log on online.

Even though Rockstar was probably prepared for this, it's not ideal that such a successful launch has been tainted with problems. The UK developer set up a support site to offer users updates on the measures it was taking to fix the issues, saying "We apologise for any inconvenience, and thank you for your patience while we work to resolve this" and that it was "working around the clock to buy and add more servers" to support GTA V online.
One gamer even tweeted: "GTA V online was all I had to look forward to after my only friend in this world, Harry the hamster, passed away. Thanks for not making this easy." OK, he didn't really.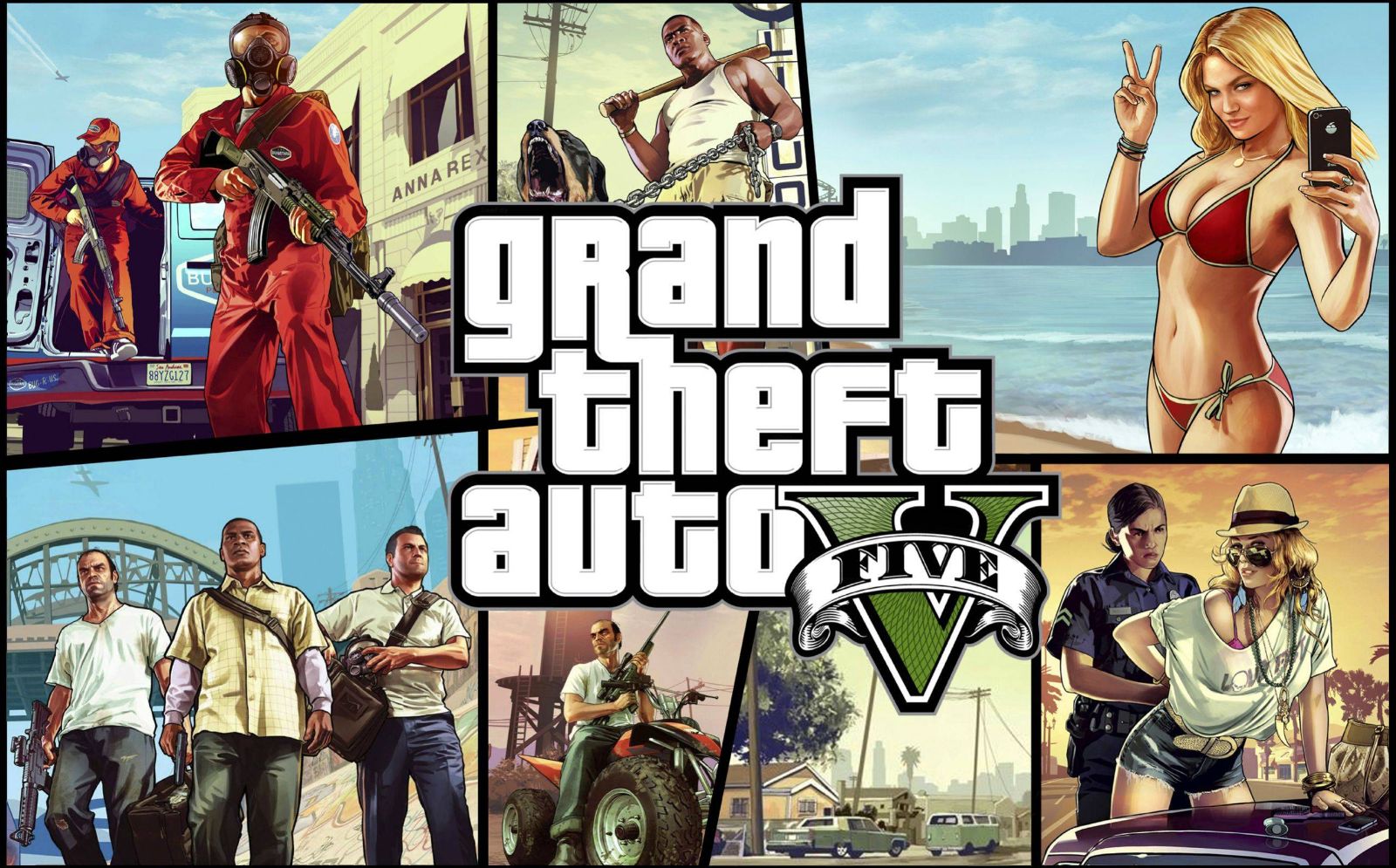 Got anything good or bad that you want to share? andy@10yetis.co.uk or @10yetis on Twitter.