PR jobs of the week
14th November 2016
---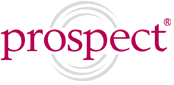 Here are our PR Jobs of the Week, brought to you by the good guys at Prospect
Account Executive/ Account Manager/ Senior Account Manager
74806C
Location: London
Contract: Permanent
Sector: B2B/ Consumer
Salary: Negotiable
Steady growth and some great client wins means this fantastic integrated agency is looking to hire pukka candidates at AE and AM/SAM level. They work on some brilliant campaigns that change behavior and target all kinds of audiences, from young people to parents to businesses.
You must be passionate, have lots of energy and be ready to hit the ground running. Candidates considered for these roles need to be able to demonstrate consumer/b2b experience on well-known brands and preferably have worked on integrated campaigns. The competition for these roles is tough, so you need to be enthusiastic and able to sell yourself. This agency treats employees well; the proof is in the pudding as people don't leave. They are a really smart bunch and the culture is down to earth, sociable, and friendly.
For further information please contact [email protected]
Senior Account Manager
74789CW
Location: London
Contract: Permanent
Sector: Consumer
Salary: £38K
That one drinks brand that EVERYONE wants to work on has landed!
Working at London Bridge based integrated agency you'll be part of a reputable Consumer team. It's the best of everything; an opportunity for a superstar SAM to really get their teeth into team management and client counsel as well as being a prowess at delivering fun and creative campaigns for the most desirable client out there! Experience of working on sponsorship PR would be desirable but certainly not essential.
If you've had experience of working on Lifestyle brands including some more female focused and /or fashion and beauty multi-faceted brand campaigns then this is the role for you…!
We could go on, and will. This really is a one off opportunity for a creative AM or SAM to work within a fantastic agency that is part of a broader group so will reap the benefits of shared resources.
Not one to miss. We'd love to hear from you, drop us a note – [email protected]
Account Director
74774CW
Location: London
Contract: Permanent
Sector: B2B, B2C, Issues, Crisis Management
Salary: £40k
Issues focused PR and Social Media agency is on the hunt for an ambitious and entrepreneurial Account Director to join their fast-growing team.
As an Account Director, you'll have full responsibility for your clients, accounts, campaigns and teams. As well as overseeing the day-to-day management of activities, you will set and agree strategy, future-proof accounts, exceed client expectations and have the trust of your clients at the most senior levels.
You'll be well versed at crisis management situations and in giving strategic advice to clients. You'll have a strong head for finance and run profitable accounts. Your media, writing and communication skills will be outstanding and you'll help plug skills gaps in these areas.
If you're a commercially minded Account Director with an entrepreneurial spirit and want to be part of a collaborative, intelligent and genuinely lovely team then this is the agency for you!
Not one to miss. We'd love to hear from you, drop us a note – [email protected]
Deputy Account Lead
74791C
Location: Doha
Contract: Permanent
Sector: Corporate Comms
Salary: Neg
A confident, assured senior communication practitioner with strong issues management skills and creativity is required in Doha to help deliver one of the world's greatest sporting occasions.
The candidate will be embedded into the communication team at the delivery authority and will be responsible for working closely with, and advising, senior Qatari clients to help them both promote Qatar's vision for this iconic event, while helping them deal with the scrutiny and attention that comes with hosting something this high-profile. Sport experience is desirable but it is not essential. It's more important you can be calm at times of pressure, and creative when it's time to champion the event.
The role will be based in Doha where you will work closely not just with the delivery authority but also with the local agency team that has a strong and successful office in the country.
The ideal candidate would be Associate Director level and given Qatar's tax free rules, it's an opportunity to really maximize your earnings.
For further information please contact [email protected]
European PR Manager
74782C
Location: London
Contract: Permanent
Sector: Consumer/ Corporate
Salary: 74782C
A start up mentality but 5 years in and 600 ppl strong, this in-house opportunity is for a European PR Manager who wants to join a business that's backed by some serious names. It's a business that's about the transaction of money, and let's face it, we all have an interest in that. The focus is on consumer PR but if you're a practitioner that has straddled the consumer/corporate divide, you would be a perfect fit.
Some European roles sound fun, but the reality is you are coordinating from your desk in London. Worse places to be of course, but how do you fancy really managing those territories; setting the strategy and building and creating audience led campaigns. Oh and actually visiting them of course.
Apart from the usual skills we would anticipate someone of this level to have, we would be very happy if you had a European language to boot . We're not fussy – it could be German, French or even something Nordic but it would be a massive help, after all the role is 'European' PR Manager. There may even be room for a couple of you, so don't be shy and keep this to yourself. Share, Like, Love with all your multi-lingual colleagues just maybe not the ones you are hoping to leave behind when you secure your new job.
It's a very exciting time to be joining the business and with only a small comms team globally, there's a lot of work to do so we also need people who love working at a pace, and aren't too precious to just do what needs to be done. The green hiring light is well and truly on, so don't wait for the New Year, get a head start and send me your CV to [email protected]
Account Manager - Gaming
74757CW
Location : London
Contract: Permanent
Sector: Gaming
Salary: £20-40k
Leading global PR agency seeking an Account Manager to support on a major Gaming client. This is a one off opportunity for all you gaming fanatics to work on a highly regarded international gaming brand that provide fun and inspirational games for people all over the world.
Key responsibilities will include:
Building and maintaining relationships with key UK media including key influencers
Working on creative stunts for product launches
Building local PR strategies
Management of junior team members within PR/community
Creative planning and delivery
It's not essential that you have Gaming PR experience but a passion and desire to work in all things Gaming is an absolute must. This is the beginning of an amazing journey and you could be part of it… For further information please contact [email protected]
Account Manager
74764CW
Location: London
Contract: Permanent
Sector: Consumer Technology
Salary: c£30,000
Amazing opportunity for a talented Consumer Technology Account Manager to work with clients in the consumer, energy, enterprise computing, networking, telecoms and media technologies markets and with organisations driving policy & governance across the industry.
My client's broad range of services includes media, influencer and analyst relations, corporate communications and digital.
While headlines are dominated by excitement around the latest device or app, it is the technology that lies beneath from where much of their enduring power to delight comes. The consumer tech team prides itself on its deep understanding of technology to really understand the user benefit and bring the story to life. They combine audience insights with that 'under the hood' view to create impactful and award winning campaigns.
If you're an enthusiastic self-starting Account Manager with wide-ranging B2C PR experience, including technology, and have a passion for technology, creativity, ideas and want to work with clients that include some of the most exciting and fastest-growing names in the sector then I'd love to hear from you. This is an opportunity that will allow you to grown and flourish within one of the most inspiring Consumer Tech PR teams around.
Contact [email protected] for more info.
Account Director
74760V
Location: London
Contract: Permanent
Sector: Consumer
Salary: £40-60k
100% integrated….well at least 2/3 of the agency's business involves the team working alongside a host of creative and planning agencies, the result are some great ward award winning campaigns.
Working on both consumer and corporate business in a matrix structure you'll be working on massive brands that hit the entertainment, leisure, FMCG and retail space.
You'll work with a cracking bunch of fellow PR professionals who you won't want to say goodbye to at the end of the day.
In return, you'll be a great AD who can think quick and remain calm and clever at all times. You'll already be sitting comfortably at the is level and will be used to:
Providing your clients with counsel and also looking at how you might be able to grow their business
Work closely with your team, supporting the senior team and providing guidance to the juniors
Understand what it means to work on truly integrated campaigns
You'll be curious and will love pushing boundaries and will join this agency knowing/hoping that one day you could be running it. You may never want to leave.
For a full job spec and client details please contact [email protected]
Account Director
74749CW
Permanent
Location: Brighton
Sector: Consumer
Salary: £40k
Next stop Brighton - fancy working by the deep blue sea? Fantastic opportunity for all you talented consumer lifestyle AD's.
The Account Director is the eyes and ears of the agency and will not only lead teams and accounts but be an integral part of the senior management team as well. He / she must lead by example at all times, promoting positivity (within the team and with clients) and uphold all its principles.
You will be responsible for running of client accounts, overseeing all areas of account activity from strategy development and planning to media outreach, budget management and overseeing the account teams. You will also take responsibility for establishing and nurturing relationships with clients, responding to and managing their needs and providing strategic counsel when necessary.
A strong all-rounder who is just as happy to get stuck in with day-to-day activity as well as strategy development and new business. In addition, you need to think creatively and have a strong track record in delivering noteworthy integrated campaigns for a broad range of consumer brands.
Can't speak highly enough about this super fun agency and who wouldn't want to be beside the seaside?! For more info please contact [email protected]
Consultant
74631CB
Location: London
Contract: Permanent
Sector: Corporate
Salary: Negotiable
There's never a dull day in this agency, that's the only thing that's guaranteed and the phrase 'no two days are ever the same' is a very real mantra. Advising some of the world's biggest brands on their reputation and communication strategy is their bread and butter. Whether it's a global FMCG brand or a massive wealth management company, you are at the heartbeat of a business's reputation and it doesn't get more fascinating than that. It's a company that has seen growth yet has managed to keep hold of that 'familial' feel with the wellbeing of their own people at the forefront of what they do; giving opportunity and experiences that are second to none. And it's time to give some of that opportunity as they look for great talent to join the team. Essentially we need a lot of the usual attributes that are banded about; 'curious, passionate, hungry, bright', you know the kind of thing. But we also need something just a little bit different and how we articulate that is the interesting bit. It's not something that we can put down on paper really, you just know when you know if someone's 'got it'.
It could be you. And if it is, you may just feel like you've won the career lottery. So as they say, 'You've got to be in it to win it'. Don't let it be them.
For further information please contact [email protected]
Account Director
74659CB
Location: London
Contract: Permanent
Sector: Corporate
Salary: Negotiable
Are you sitting comfortably? . . . . That could just be the problem.
You know how the story goes, you've been in your current job for a while and you're not sure what's next. Thinking about in-house but those roles are few and far between. The reason that you think you want in-house is because you want to get under the skin of one brand and 'own' something but the people are nice and you know the clients so let's just make a big fat U turn and sit pretty, right?
Let's not. This agency which is really growing is looking for an experienced practitioner to work across its corporate portfolio. As an Account Director, they are committed to giving you real ownership in this role so you genuinely have an opportunity to make your mark and take up some of the reins. The client work is diverse and the agency a meritocracy with some fantastic leadership and investment in their people.
So time to get past that page you keep reading over and over and move on to the happy ending.
For further information please contact [email protected]
Account Executive
746655V
Location: London
Contract: Permanent
Sector: Consumer
Salary: £20-40k
All good things come in small packages. This is 100% the case with this great straight talking and welcoming agency based in the West-end.
If you're feeling slightly held back in your current role and feel you'd like to have more of a voice then this could be the agency where you may finally come in to yourself.
The team are looking for an AE/SAE (2nd jobber) who likes the idea of having it all and working across a bit of consumer and corporate.
You'll be responsible for owning media relations across consumer and trade and will have a constant eye on what's being said online. You will love proactively selling in but will also take your time to think about how to get the best out of an opportunity with the press. You'll be part of the client process, from new business pitching through to face to face meetings and will work really closely with your team, including the founder and directors.
This is a great role for a thoughtful AE/SAE who recognizes that smaller team (big still well-known clients) could be just the ticket to storming your way up the career ladder.
For more information about this role please send your CV to [email protected]
Account Director /Senior Account Director
74731V
London
Permanent
Consumer
£40-60k
This specialist drinks and leisure agency is looking for a spirited AD/SAD to join their boutique agency towards the end of the year.
Working across a range of top end travel and leisure brands and also on a mix of UK and global drinks brands.
The beauty of working with a small team means you'll feel fully involved in the running of the business and will progress quickly. In return they are keen to find an AD who has great business acumen and is happy to inspire and coach the junior team. You'll have great consumer campaign experience and will enjoy keeping abreast of trends affecting your client's sector. You'll enjoy the client servicing element of your role and will be used to the nature of working in agency.
If you're keen to work in a creative environment, be listened to and enjoy what you're doing please send your CV to [email protected]
Visit www.prospectresourcing.com for our latest vacancies.
Senior Account Manager
74728C
London
Permanent
Consumer
£20-40k
If this were a text message on iOS 10, I would be sending it with fireworks. You know how that made you feel when you first saw it? (Sorry for those of you are yet to upgrade your software & have no idea what we are talking about) When it made you smile a lot and chuckle a bit, and just feel all round good? This job will have a similar effect.
It's an agency in it's infancy, 2 years old and motoring. Headed up by some amazing talent; a former Brands & Comms Director from some of our best loved brands and two top flight ex-journos in news and showbiz. Who better to be sat in a room with.
Oh, and then there are some pretty amazing clients to work with as well. You know, just as an aside.
Being a genuine 'comms agency' they need someone who can bring the PR expertise so ideally we are looking for a solid Senior Account Manager with some cracking consumer experience. This is the perfect role for someone who is feeling constrained in their current position and maybe chomping at the bit for more responsibility and some genuine ownership. You'd have to be content working in what is currently a small business (but won't be for long!) where there is no hiding, but loads of exposure to great people and a real chance to develop and grow a role. The love of media, creative flair and just an all-round good egg is what we need here. Culturally it's a breath of fresh air so people who are happy to muck in will flourish. There is so much more to say, but it's probably easier to see for yourself so, cue the fireworks . . .
For more details, please contact [email protected]
Visit www.prospectresourcing.com for all our latest vacancies.
Senior Account Executive
74721C
London
Permanent
Consumer
£20-40k
From sport to transport, this consumer, multi-award winning agency is forever pulling up trees and shows no sign of slowing. Winning business across all sectors & delivering on some awesome clients, they are now over 50 people strong and on the hunt for an SAE to join them. We've all seen the ads which say superheroes only, need apply, this time it's true. They hire the best of the best, want people who are sharp thinkers and not afraid to push boundaries, BUT as a bunch of lovely people who are understated and leave their capes at home, perhaps we should only request for modest super heroes to drop us a line. . . .
For more details, please contact [email protected]
Visit www.prospectresourcing.com for all our latest vacancies.
Due to the high level of applications we are unable to respond to everyone. If you have not heard from us within a week, then unfortunately you have been unsuccessful in your application.